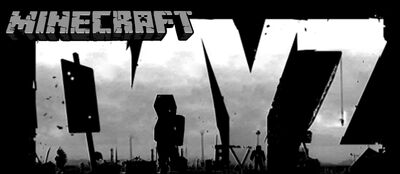 Minecraft DayZ is a mod for Minecraft enspired by the award winning DayZ mod for ArmA II. This mod places the player in a normal looking Minecraft world but many things are different. Zombies will be roaming around the world! The mod was created by 1Jamster1.
The world has been hit by a new and presently unknown infection which has wiped out most of the world's population. You are one of the few who have survived and now you must search this wasteland in order to fight for your life against what is left of the indigenous population, now infected with the disease. Go solo or team up with friends and take on the world as you choose your path in this brutal and chilling landscape using whatever means you stumble upon to survive.
World Generation
Edit
Before you begin playing the mod, you should first check the "More World Options..." button and under "World Type" you will see two new options: "Day Z Original" and "Day Z Snow". Choosing one of these will activate the mod. Day Z Original will generate a new world similar to the original DayZ world. Day Z Snow will generate a similar world but this time, everything will be in a snowy biome.
The main biome of the generated world has relatively flat ground with many deciduous trees. There will also be lakes, caves and structures and small towns containing chests with certain items in.
There are many extra items that were added with this mod. They include a good variety of guns, canned food, drinks, bandages, antibiotics and blocks like barbed wire, chain-link fence, sandbags and much more. There is also camouflage armour to blend in to bushes.